Top Tips for Board Fundraising and Community Fundraising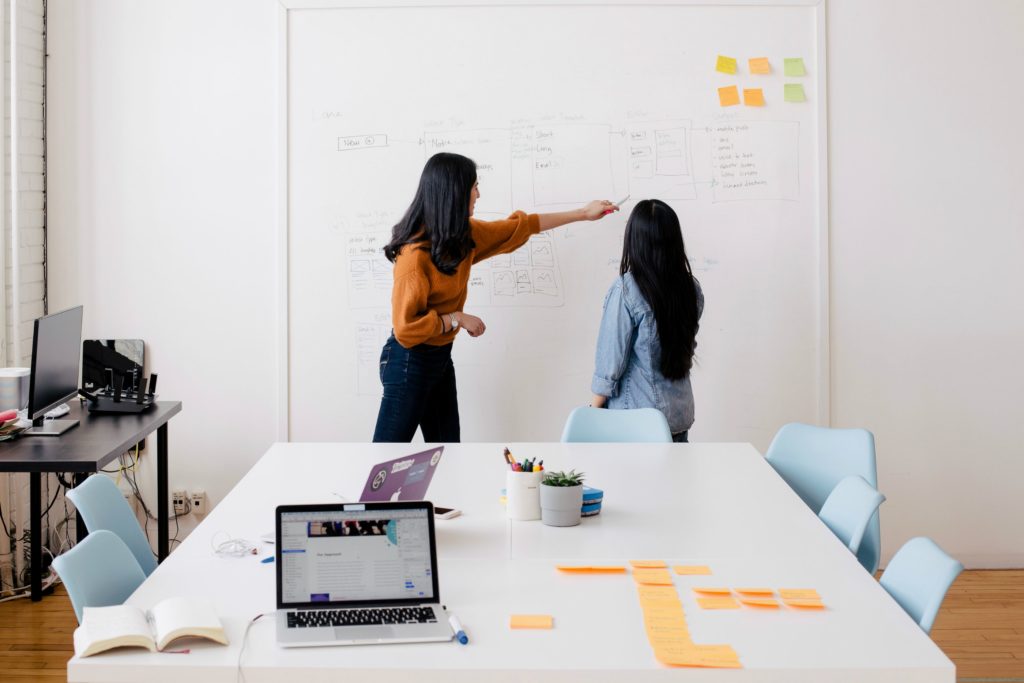 Fundraising is much more than pooling some cash together. Fundraising's real aim is not to collect money but to increase donors. And the only way you can raise money, sustainably, is by building a wide base of dedicated donors who are devoted to your vision. Such devotion can be garnered when an organization has a firm understanding of its image and purpose. This firm understanding will lead them to tell their story in a compelling way. As a result, they will be able to garner enhanced donor convictions. 
The proper utilization of resources at your disposal is another essential feature in fundraising. There has to be proper board fundraising training so as to instill an appropriate sense of preparation and willingness that motivates the fundraisers to take advantage of useful resources, partnerships, and information.
Board fundraising training is aimed at the better provision of information to potential donors. This information has to give them suitable guidance regarding why they should donate, how they can donate, and what will be done with their donations. The board has to be an appropriately managed instrument so that they serve the organization's key needs effectively. And also, it must be ready to efficiently meet the financial objectives established in favor of the association. With proper board fundraising training, the personnel will be able to bring a revived energy into the folds of the organization's campaign program, where the personnel will be able to guide the organization's day-to-day operations. While there may be more formal and focused responsibilities for the board fundraising training, all board members have an important role to play. Board fundraising training is greatly executed when all board members engage in the planning process, read and provide input on the request for funding growth, recognize the campaign plans being developed, and acknowledge their collective and individual positions for fundraising.
Board fundraising training:
The art of fundraising can be taught, contrary to popular belief. This is to say that it isn't necessary for someone to have inborn fundraising skills to make them effective at it. With that being said, learning about how to raise funds is absolutely essential for the board. Education and training programs will open the board to multi-faceted methods for fundraising. Choose some valued training exercises to collect funds and instruct the panel to practice them. There are many fantastic exercises out there for non-profit panel funding and donor-centric crowdfunding as well. Each board member will determine which piece is an excellent personal match only with training and experience. 
The experienced board fundraisers contribute to the organization by training new board members on the fundamentals and nuances of fundraising. Many organizations have a weekend retreat with no other distractions to focus entirely on fundraising training. One should be innovative about empowering the board leaders as a group. It's a great idea to put the most energetic fundraisers with those who aren't so comfortable with fundraising. In this case, the buddy system is what works well. Two enthusiastic fundraisers can be placed along with one not-so-interested board member. In this way, the board fundraising training becomes more effective. 
What is community fundraising?
The community fundraising is about mobilizing groups to help the cause. This is what many people think when they hear about the word' fundraising' and may include competitions, bake sales, raffles, table sales, and much more! The basis for community fundraising is that significant contributions were provided from a broad audience, and the primary aspect of community fundraising training is that this is mostly voluntary and mostly carried out by local public volunteers in a group.
Benefits of community fundraising:
The company may have some money to raise from community fundraising. Still, as discussed above, this method of fundraising is not always cost-effective, so what other advantages can it have for the organization?
It is an event for the local community to raise awareness of your brand. 

Finding new individual donors and volunteers can support you. 

It can help your group build your community's credibility. 

It can be used to identify sponsors or volunteers. 

It is able to educate the community about your mission and service. 

It can provide the company with unlimited revenue.

Participating in community fundraising will benefit from learning new skills. 

You'll learn how to attract people to the case, for instance, how to advertise it, and take responsibility for the position you've been assigned.
Everyone loves a sense of achievement. You offer up your time and resources, and you're going to change the life of somebody for good. You can be involved in fundraising in many ways: working at your local park, becoming a volunteer guide to a festival, engaging in a charity concert or show, or helping to make signs and construct the stage props. But engaging in community fundraising is much more beneficial because it can benefit many people and doesn't require much effort. Community fundraising training is necessary for a noble cause or any kind of campaign running for a brand or any social purpose. Community fundraising training enhances the communication skills of the people and engages them with new skills and teamwork.
Three ideas for board fundraising training:
Some tricks and techniques are implemented to convince potential donors for any contribution for either welfare purposes or business ones. In your board fundraising training, you can teach these techniques and also enlighten the board members with the particulars of their roles and responsibilities. Here are three ways to help:
Preparation:
Begin every board meeting with a 5-minute tutorial. Work on preparing and reviewing the project or any of the other fundamental parts of the work. If performed right, their awareness will be condensed and encouraged by a simple, engaging lesson.
Follow a coach:
Pick a coach for the team for a quick retreat. Find a coach who understands what should be done to involve the board members in some fun events to fill in their knowledge gaps and offer them a full picture of what it means to be a good board member.
Check the local non-profit center:
Check with the local non-profit center or United Way to see if it can be nominated for the board members to a non-profit committee school. These are usually put at an affordable price and can demonstrate the value of their position to the board members.
Useful tips that will help board fundraising training:
There are many ways to engage in board fundraising training or community fundraising training, but some essential tips are needed to support the training process. As we have mentioned above that it doesn't matter whether the practice is about a noble cause or a business campaign, everyone needs training. These effective tips for board fundraising training will help to remove the errors and prevent any sort of financial wastage, and the raised funds will be used in the right place.
Motivation is necessary:
It may seem challenging to be honest, but many board leaders may not understand that a company needs to elevate more funds than what they already have. Likewise, sometimes, the board may not entirely understand the impact on services and amenities of fundraising. Some of the board members may have worked for many other boards and have started tuning up the talks on fundraising because they feel like they're hearing the same old conversation about fundraising – beating all the time – or maybe they feel like they're "browbeaten" again and again for money.
If there are any previous associations the board members have with board fundraising training, this is the high time to let them realize that the organization actually needs to uplift more funds and that they can play a vital role in helping the company achieve its goals. Members of the board should also recognize that the company needs the capital. They could be motivated by simply demonstrating the current NEED. For instance, if anyone is involved with a company, they should make sure the members of the board understand that all individuals in a town are qualified for support or can't help because the company doesn't have the resources to do that. It brings momentum to fundraising training. It aims to concentrate the board's attention on fundraising by highlighting the reality that without elevating money, a company cannot support everybody in need. Such motivation could be propelled through proper community fundraising training.
Knowledge is the Key:
The first piece of knowledge that should be given in board fundraising training is that the collection of funds is not shady. You would be amazed by how many new board members (and even the old and seasoned board members) come up with a set of biased conceptions and uncomfortable feelings about the entire topic of fundraising. In the current culture, there is something that makes many people feel nervous about raising money. It's your job to help dissipate specific misconceptions for the committee as a fundraiser. The reality is, community fundraising training allows billions of people to be supported by hundreds of organizations across the world. Fundraising helps homeless shelters to remain open, supports cancer research, sustains universities, temples, clinics, and job programs, and makes life easier for a considerable number of people in this world. This is the foremost knowledge that should be given to the board for fundraising.
The second piece of knowledge that is needed to be provided to the members in board fundraising training is that how to perform all the fundraising activities that they are going to be asked to conduct on their behalf. The board members need to be taught about meeting their job roles.
During board fundraising training, the board members should be taught to make thanking calls to the donors. They should be provided with a script or a lesson to say thanks to their fund donors. Make sure they understand that the development team will monitor their performance.
The mechanism for success:
No one enjoys being expected to do a job without the tools that will assist them. The same happens to your management board. If one is going to ask them to support them with charitable efforts, the committee may need some resources to do its work.
Which kinds of tools will make it effortless for community fundraising training?
Scripts – tell them what to do and let them do it in their way.

Stories – it is among the simplest ways for board members to get interested in fundraising and tell the board about the stories of the people they are going to help.

Brochures, fliers, annual reports, etc.

Opportunities for Non-Ask Activities – often called entry point or introduction activities.
These are some of the tools which should be offered during the board fundraising training to engage the board in effective fundraising.
Stating simply:
Competition is fierce in today's non-profit sector, and community fundraising training is a must as a whole. Make sure the board knows the world, the task, and the effect of what's going on without boosting the funds. Fundraising plays a vital role for the board, but it doesn't have to be a headache. It is up to you not only to express that but also to create the environment for the community and technical training so that you have the most energetic fundraising team on the planet. Community fundraising training involves an exchange level where something is received back by the donor. Fundraising events provide an opportunity to socialize, meet with people, and get to know the regional or international community. Auctions and lottery provide the donor with an opportunity to purchase and trade goods or get something they want. Consider the reasons why people want to be interested and what you can give them in your public fundraising event. Pay attention to organizing activities – a sponsor does not want to contact three separate volunteers from the same group! Keep useful tips in mind while starting a board fundraising training, or community fundraising training as these tips play a vital role in the training process and leads to lots of funds from the board.